The Church at Study   
10:30 AM
Class Study of God's Word……………….Teacher- Thom Luckett
Personal Ministry ……………. Youth Ministry-Matthew Brown
                                                            The Church at Worship   
                                                                                               11:30 a.m.
* Ministers Enter Introit 
*Call To Worship     "O, Sing  To  The Lord a New Song"                 Page  700
*Doxology            Praise God From Whom All Blessings Flow    Page 694
*Invocation……………………………………………                             Elder Leon Brown
Welcome and Pastoral  Announcements                             Elder Leon Brown
*Opening Hymn            "We Gather Together" ……                               Page  8
Offertory Appeal ………………………..…………                               Elder Leon Brown
Prayer Anthem …….… "As We come to You in Prayer"……             Page 671  
+Congregational Prayer…………………………                             Elder Leon Brown
Special Music                                                                                            
Scripture Reading           "Psalm 96:1-6"                                 Elder Leon Brown        
Sermon                                       "I Will Sing"                                 Pastor Ron Vozar
Closing Hymn        "Let All Things Now Living"                                  Page 560
Benediction           …………………………………………...                       Pastor Ron Vozar
Postlude ………………………………………………                                          Donna Goodell
Pianist- Donna Goodell         *Please Stand                               +Please Kneel
Announcements  
Welcome –   A heart felt welcome to our church family and guests on this beautiful Sabbath morning! May we all find in Christ our heart's desire, and in our song, our prayer, our listening and our fellowship, the transformation of His amazing grace.
Mid-week Bible Studies – While Pastor Rodriguez is getting settled in,   former pastor Steven Manoukian has agreed to continue his Wednesday night Bible Studies on Zoom.   New ZOOM ID: 512 158 3796  Passcode:  467875
The New Study: The Book of Exodus. Weekly every Wednesday at 7 PM Sharp.  Don't miss the blessing.
Financials –  Please help the church ministries  by contributing generously to the Local Church Budget. Offering today for the Local Church Budget.
Women's Ministry –Next meeting: December 5 at 10:30 AM-12:00 noon.  This one is by Invitation for those who have participated over the past 9 months
Men's Ministry – next men's breakfast will be Feb 20, 2022 8:30 AM
Pathfinder/Adventurer Meeting – November/December
            Nov 27:  OSU vs. Michigan Party @ 5:45p
                              Bring Snacks to share
             Dec 4: 5:30p – Christmas Party
Excess produce from our Community Center will be displayed each week in the kitchen for you to take home and enjoy.  This will continue as long as excess produce is available.
 Pastoral Care If you would like a visit, are planning to go into the hospital, or would simply like prayer or a visit, contact an elder.  Head Elder, Leon Brown, Donna Goodell, Thom Luckett or Deanna McGee
Rebecca Rader's new address:  Middleton Housing:
1500 Weaver Dr, Apt 305, Granville, OH  43023.
 Cell # (740) 334-2819
Lola Bowman has a new phone# 740-877-0654, address:  The Inn at Chapel Grove, 1400 Chapel Grove, Heath, OH  43056 (behind Holiday Inn on RT 79).  She is in a rest home and very lonely, visits, cards and phone calls would make her so happy
 Please add to your prayer list:
 Tammy Luckett                                         Pastor Angel Rodriguez
 Lola Bowman                      Missing Members and Young Adults
 Ken & Tina Keller                                      Frances Ohde & Family
Jessica Haynes                Rick Hastelow (Donna Goodell's Son)
John Ramsey (Diane Bennett's Brother)
Matthew & Shelby Brown                                      Rickett Family
Lisa & Matt (Jeff & Terry Davis' sister)                 Zack Meadows
Diana (Jeff & Terry's sister),       Barb Benjdi w/her sister Carol
Lindsay (Lynn Hopkins granddaughter & her children)
For all the people who will be receiving the special edition of Signs of the Times; Bob Romero in Hospice (Betty Rodriguez father)
Church Board: (2nd Tuesday), December 14, @ 6:00 p.m.
Elder's Meeting – December 14, @ 5:00 p.m.
Next Communion Sabbath – December 18
Bulletin Secretary for November and December – Cheryl Opdyke– Deadline is Wednesday, 7:00 p.m. Email:  copdyke3@gmail.com  or Cell: 740-403-2018
Sunset       Nov. 27: 5:06 PM      Sunset Dec 4:  5:04 PM
Newark Seventh-day Adventist Community Church
November 27,2021, 2021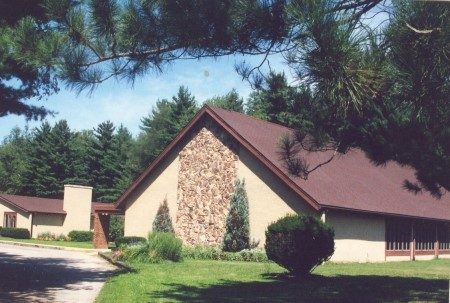 "And the hour shall be filled with music,
                                                                       with song and praise and prayer;
                                                           And the burdens of life shall be lifted, for all who enter there"
                                                                                                 701 Linnville Road
                                                                                                Heath, Ohio  43056