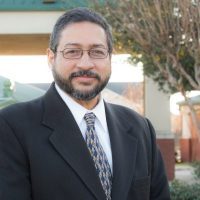 The Delta Variant from Pastor Angel Rodriguez for December 3, 2021
Just when you think the Corona Virus is on its last leg, something new comes into play.  Now the Virus has mutated, and it's even deadlier then ever.  This virus is not an accident.  It was created by humanity.  The news so far is that the medications that were rushed to deal with the original Virus seems to impact the Delta Variant. The Bible predicted that in the closing moments of earth's history, our society would be dealing with such things. "For nation shall rise against nation, and kingdom against kingdom: and there shall be famines, and pestilences, and earthquakes, in divers places. All these are the beginning of sorrows." Matthew 24:7,8
            What can we do as God's people? Watch and Pray!  Why? Because the Bible is clear. "And great earthquakes shall be in divers places, and famines, and pestilences; and fearful sights and great signs shall there be from heaven."  Luke 21:11.   In the beginning, man may be the cause of these pestilences that will ravish the earth, but in the end, God will finish what humanity started. In Revelation 15:1 the Bible says "And I saw another sign in heaven, great and marvelous, seven angels having the seven last plagues; for in them is filled up the wrath of God."
            In the end, the Delta Variant is a glimpse of what awaits our planet before the arrival of our Precious Savior.  The very next verse gives all Christians hope during these terrible times. "And I saw as it were a sea of glass mingled with fire: and them that had gotten the victory over the beast, and over his image, and over his mark, and over the number of his name, stand on the sea of glass, having the harps of God."  Revelation 15:2.  In the end of time, God does not leave His people alone.  This is what I cling to, knowing that God's people will stand firm, will shine forth and God will provide us Victory through these terrible time.
The servant of the Lord puts it this way "The omnipotent power of the Holy Spirit is the defense of every contrite soul. Not one that in penitence and faith has claimed His protection will Christ permit to pass under the enemy's power. The Saviour is by the side of His tempted and tried ones. With Him there can be no such thing as failure, loss, impossibility, or defeat; we can do all things through Him who strengthens us. When temptations and come, do not wait to adjust all the difficulties, but look to Jesus, your helper." Desire of Ages, p. 490
In times of Crisis, let us come before the Lord, he will lead the way.